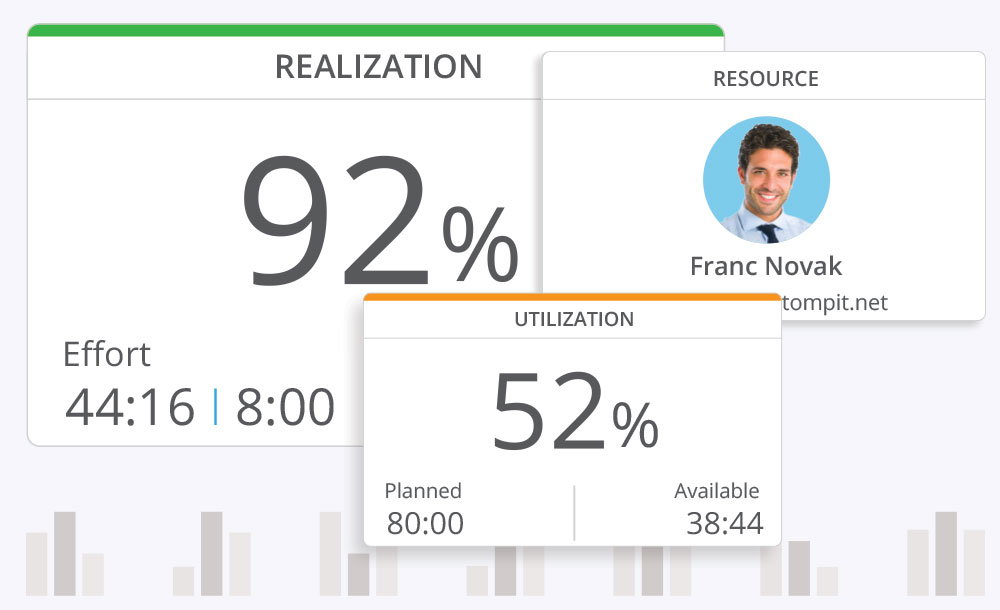 Transparency
With Tom PIT.connected you will know at any time who is doing what, what they were doing before and what they will be doing next, for how long and where. You will be able to compare individuals, groups, and departments and identify bottlenecks.
Planning
The importance of resource management is in planning activities and recording the time spent. With Tom PIT.connected, you will be able to implement resource planning in all business operations at all levels of the company.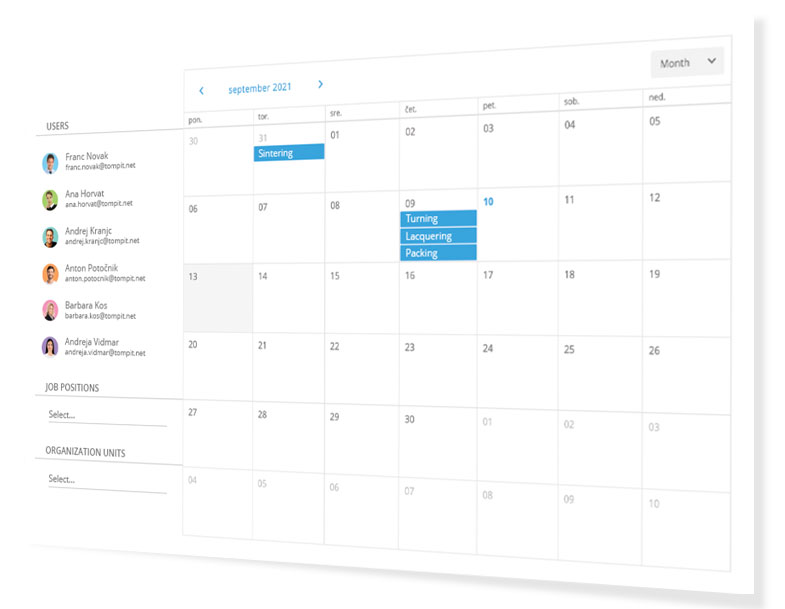 Timeline
With the help of timelines, both you and your users will have an unambiguous and effective insight into the list of tasks that an individual must perform, or when looking into the past, the list of tasks that were not performed on time.
Performed work
The work performed can be planned or unplanned. It can be done to the intended extent or not. With Tom PIT.connected, you will get a clear view of the relationship between planned and unplanned activities, the efficiency of an individual resource and so on.
Analysis
Compare the efficiency of individual resources by different dimensions, such as jobs, machines, shifts and the like. From the relationships between planned and unplanned labour and from other indicators, you will be able to continuously optimize your business.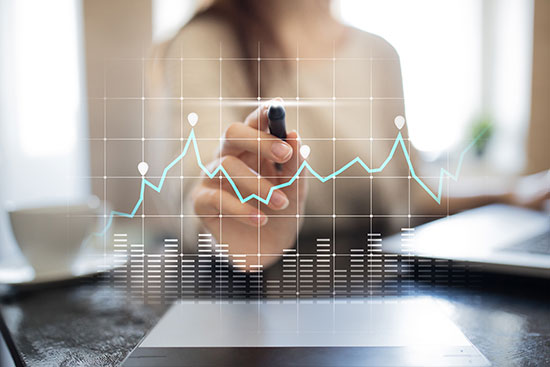 Supervision
Monitor work presence in connection with workplace presence and identify opportunities for improvement quickly and efficiently.
Connectivity
Connect processes to the competency matrix and enable automatic job applications with a variety of communication technologies.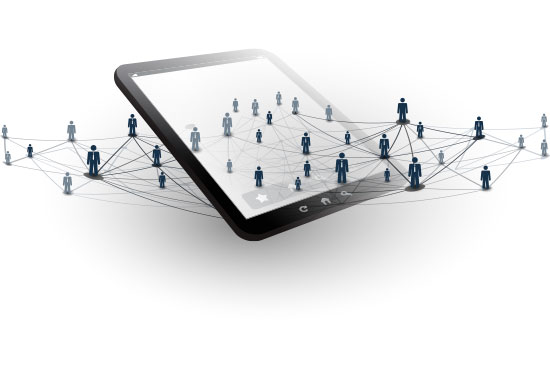 Connected digitalization
For the best possible preparation for the digital transformation, combine resources with the digital content below.
Production
Enable job applications only for resources prescribed by procedures.
Maintenance
Introduce automatic determination of the most suitable resources to perform maintenance tasks.
Planning
Combine employee presence management with automatic substitute search and introduce automatic communication at transitions.