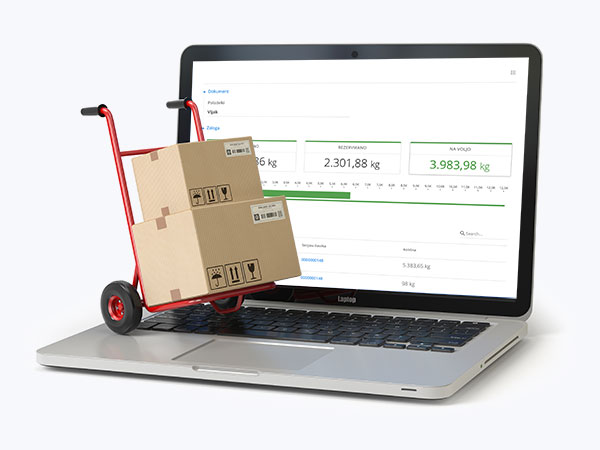 Automation
Introduce automatic printing of labels and other documents and automatically sort orders by inventory and priority. Minimize the possibility of errors and additional costs that could result from manual data entry.
Connectivity
Connect inventory information among all employees to improve process throughput, time utilization and the flow of goods.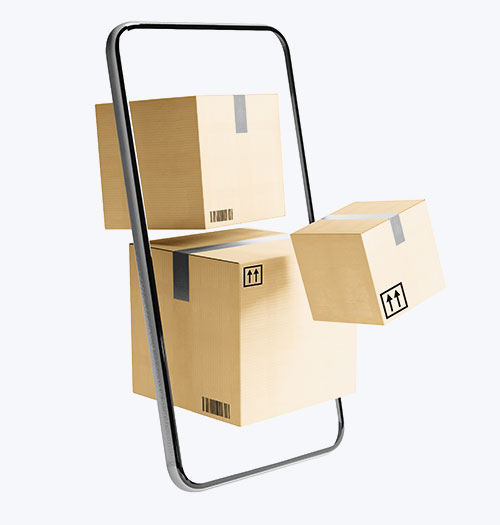 Control
Enable easy control over the flow of goods, tracking inventory by various parameters and monitoring the goods from order to fulfilment, thus reducing operating costs.
Analysis
Analyse warehouse capacity utilization and improve inventory accuracy across all warehouse locations in real time.
Insight
Give customers and employees an insight into current inventory and the location and quantity of individual products from anywhere or anytime.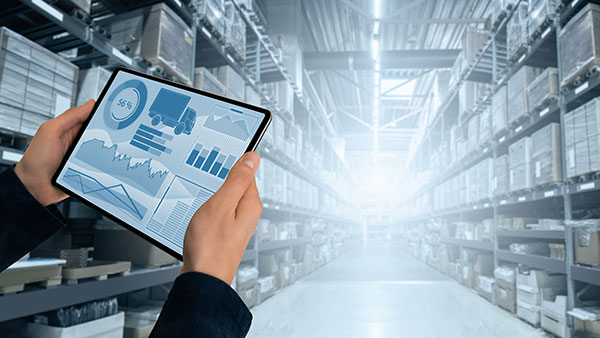 Efficiency
Ensure one-time data entry, paperless operations and fast and accurate data capture to reduce errors in data processing. As a result, you will achieve higher efficiency of employees, as they will no longer need to memorize each item or its storage location.
Connected digitalization
For the best possible preparation for the digital transformation, combine logistics with the digital content below.
Quality
Ensure final product checks before shipment.
Production
Improve production planning, document production realization, reduce production costs thus increasing productivity.
Documents
Ensure automatic label and other key document printing and introduce a record of all logistics process documents in one place.
Supply
Optimize the supply chain and shorten delivery times.
Sales
With the help of an efficient logistics system, access accurate and real-time data, thus increasing sales processes and optimizing the procedure of processing sales orders.