It often happens that manufacturing companies are under pressure to produce quality products in the shortest possible time and at the lowest possible cost, which must be adapted both to the customers and to the everchanging market conditions. One of the ways they can achieve this is through the digitalization of production.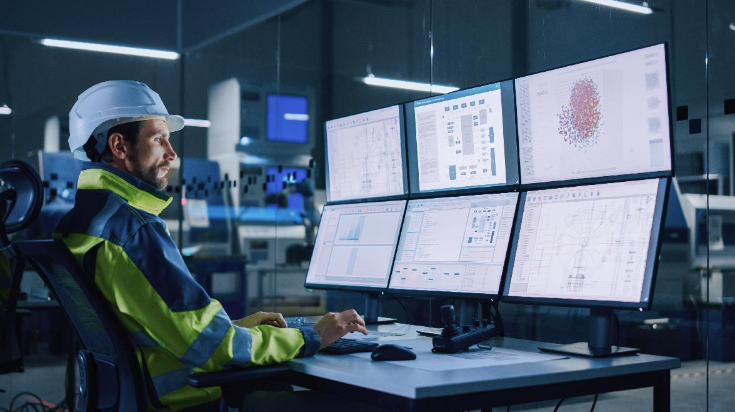 In today's blog post, we therefore present 4 advantages of digitalized production that every manufacturing company can achieve.
Increasing manufacturing efficiency and reducing costs
Improving efficiency by a fraction can mean several million euros in savings on an annual basis, so it's important to measure and improve efficiency. Digitalized production makes this possible, as we obtain information about current events in production, and can thus eliminate the causes that produce stoppages and downtimes. In real time, 24/7. In addition, digitalized production also enables us to track materials and products, which undoubtedly affects faster reactions to unforeseen events and deviations.
A common cause of inefficiency in manufacturing processes are human errors, which are the result of vague paper documentation and work orders. With the help of digitalization, we optimize production to such an extent that paperless business becomes one of the main business guidelines. Digital documents lead to a significant reduction in errors due to human factors and help increase the productivity of employees.
Product quality improvement
Digitalized quality assurance processes reduce the amount of inadequate end products, and with easy access to data on processes and human and material resources, we demonstrate compliance with standards and regulations. The result? Higher quality of products and services.
Better production flexibility
The next important gain of digitalized production is certainly greater business agility. This means that we can respond more quickly to changes on the market and meet customer needs more optimally. A higher customer satisfaction means nothing more than a good reputation for our company.
Digitalization of manufacturing is becoming an inevitable process, regardless of the size and industry of the company, as it saves time and reduces operating costs, and often also eliminates certain errors that are the result of the human factor.
This post has no related content